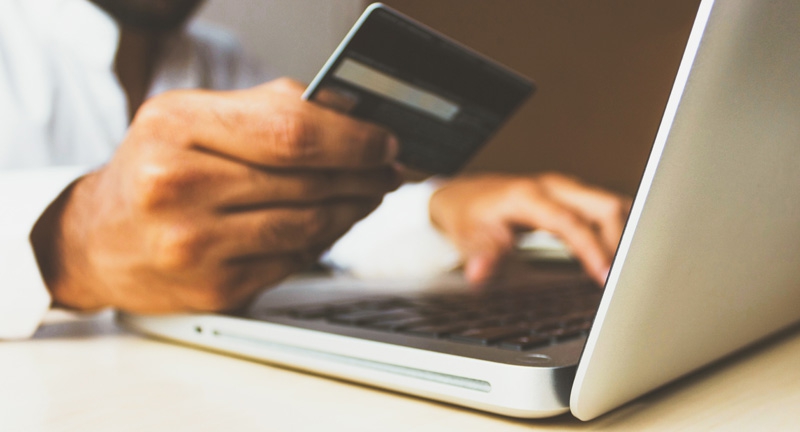 Starting your own business is a huge personal feat. It's not until months or maybe years later when you realize how wrapped up your business and personal finances have become. Not only is it important to have separate business and personal bank accounts, but it's also important to have a line of credit devoted specifically to business expenses. Most individuals assume they should open a business credit card, when in reality, a business line of credit is a better option for them.
Establishing a credit relationship with the bank
Establishing a relationship with your bank is one of the one important first steps in your business' financials. By getting to your bankers and accountants, you'll establish a personal relationship with them. Unlike big banks, local banks are passionate about helping local businesses succeed and providing the best customer service.
Balances out cash flow
Making sure your business has constant cash flow is essential to its longevity. In times when finances are tight, it will be handy to have a business line of credit to reduce the financing gap between accounts receivable and accounts payable. A business line of credit ensures that you, as an employer, are always able to make payroll.
Furthermore, this can help alleviate a lot of financial worry that comes with being a business owner. For instance, a business line of credit connects directly to a business owner's checking account and acts as a sweep account to cover cash shortfalls. This means that business lines of credit have an additional safety feature that other borrowing options, such as a business credit card, would not have.
Pay interest only on what you use
A business line of credit is essentially a safety net for your business during hard times, but can also be used as a way to finance business expansions. Yet, it is unlike other business loans because you'll only pay interest on the portion that is advanced. This means, that your bank might approve you for $100,000 of business line of credit, but if you only use $25,000 of those borrowed funds, that is all you will pay interest on.
Higher spending limits
An additional perk of a business line of credit is the higher spending limit. Unlike business credit cards, business lines of credit actually provide cash directly into your bank account. Business credit cards do allow cash withdrawals to be made, but customers will be charged a higher annual percentage rate and additional fees.
Moreover, a business line of credit can be used at numerous times, as long as the borrower pays on time and does not exceed their credit limit. Unlike traditional term loans, there is no one-time lump sum of cash offered to the borrower. In fact, business owners can rely on their business line of credit as often as needed, granted that they make payments on time and do not exceeded the agreed upon limit. This also gives business owners more leeway on how to use these funds. Business lines of credit are often used to purchase larger ongoing expenses.
Discounts if pay off balance in full
Business owners are always looking to shave down on business expenses. Often vendors will offer a discount if paid prior to payment due date. Depending on the invoice balance, it might make sense to borrow against an open line of credit from your bank to pay off a vendor to receive that early payment discount. Its all about smart placement of money and a business line of credit gives you options.
More organization
As always, we preach that keeping our personal and business finances separate is essential. Like separate business and personal bank accounts, a separate business line of credit allows you to separate business expenditures from personal expenditures. Keeping these records separate will save you lots of time and energy when it comes to prepping next year's budget or before tax season.
Chase Larson

Business Banker

320.230.9262