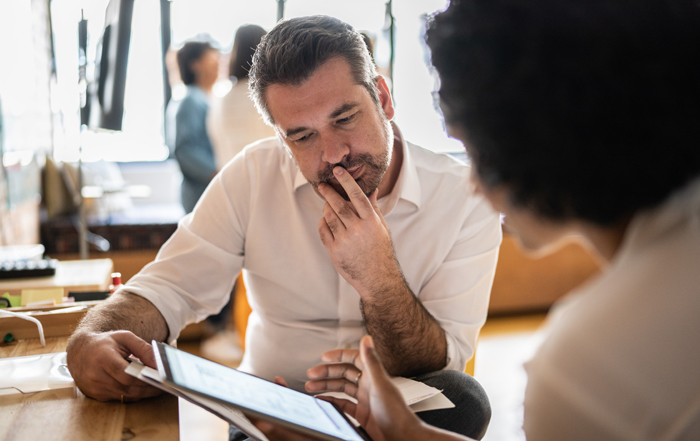 ANALYZED CHECKING
Knowledge is power.
Designed to accommodate unlimited transaction volume
with access to a full range of Treasury Management services.
Analyzed Checking offers cost effective benefits while simplifying and enhancing your banking experience.
Benefits of an Analyzed Checking Account:
Cost-Effective: Earn credit on qualifying balances to off-set fees, such as account maintenance, daily transactions, and treasury management services, such as Positive Pay, Remote Deposit Capture, Cash Management/ACH
Streamlined

: A consolidated statement for all analyzed checking accounts to simplify your bookkeeping. Maximize your credit earned by combining balances.

Flexible

: As your business grows, transactions increase and banking needs become more complex. Business Analyzed Checking can keep pace with your success.

How it works:

Business earns credit based on monthly average balances.
Credit is used to off set fees for transactions and services.
Monthly analysis statement details fees and credits for complete transparency.

Are you looking for a cost-effective business account that can grow with your business needs?
Contact one of our Treasury Management experts to learn more about Business Analyzed Checking.

Meet our Team


Imran Qureshi
VP Treasury Management
763.777.5530


Paula Capes
Business Development Officer
320.250.0451


Traci Rau
Electronic Services Specialist
320.968.6189


Ann Thelen
Business Development Coordinator
320.223.6306

Our local Treasury Management experts will partner with you to implement secure, scalable solutions designed to optimize your working capital and better manage your cashflow.