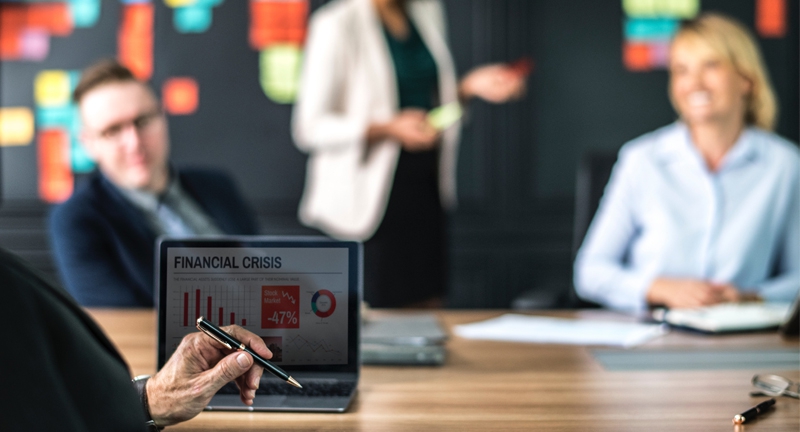 Some business owners knew they wanted to pursue an entrepreneur career path from the get-go. They attended business school, have advanced degrees, and are very familiar with how business finance works. Other business owners are naturally savvy when it comes to finance. They have a great idea, product, or company, but are well-versed in the business world. Unfortunately, self-employment isn't for the faint of heart and the learning curve isn't very large. However, there are a few things you can do to make the entire process feel a little less daunting.
Don't Mix Finances:
This is monumentally important. Your personal and business finances should not mix. By keeping each separate you'll have a better grasp on what your business is earning and will be less likely to use the business accounts for personal things.
Stay Organized:
Keep on top of the day-to-day money management. Hire a good bookkeeper or use a software program that can help you manage expenses and income. Keep track of your spending. Business expenses can add up quickly so you should always be aware of costs. Make and keep goals for your financial success. To best achieve this, make sure your invoices are active, organized, and on track. Don't get behind because that's how you lose money.
Take Advantage of Resources and Be PROACTIVE: Small Business Loans (SBA)
Learn and educate yourself on small business loans. Figure out how much you really need to get started and start planning early with your lender of choice. Be realistic—this goes for requesting too much OR too little. Be practical while you consider your borrowing needs and be ready to justify the request. This is why many small businesses are denied their loans. Learn from your mistakes. Just because one lender says no doesn't mean the answer is permanently no. Figure out what you did wrong and why you were denied. Not all lenders will turn you down for the same reasons, so figure out what those reasons are! Every bank has a different appetite for loans, find the right bank that will work for you.
I'd be happy to talk with you more. My door is always open.
Brandi Nelson

VP of SBA Lending

320.230.9264