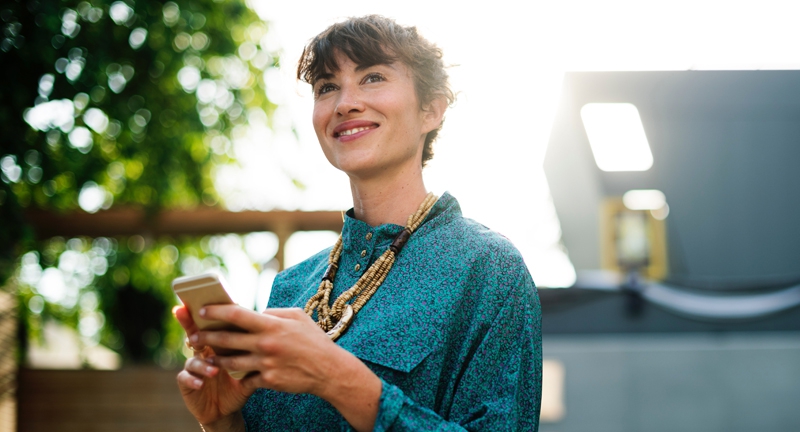 These days it's rare to see someone without a smartphone in their hand. In fact, there's a good chance you're reading this from a smartphone! The truth is, 2.7 billion people around the globe are smartphone users. [source]
There aren't many things a person can't accomplish with a smartphone and that includes their banking. Mobile banking continues to grow and evolve as technology does the same, but there are some features that are awesome regardless of how much the industry changes. Here are a few features that make mobile banking the best thing since sliced bread:
Availability
There's no need to wake up early on a Saturday to rush to the bank before it closes because you have the ability to do pretty much anything you need to on your mobile banking app, anytime, anywhere.
Ecofriendly
For today's consumer, sustainability and ecofriendly efforts are increasingly important. Falcon National Bank is adamant about our role in our community and what we can do to make a difference. Paperless banking is another benefit of our mobile app.
You're in control
Take control of your own finances with mobile banking. You can monitor your balances and move money around if needed.
With online and mobile banking with Falcon you can expect all of those features and more!
Get the power to manage your accounts from the couch, kitchen table or on the road! Online Banking offers you 24/7 access to your Falcon National Bank accounts to:
See real-time account balances
Pay one-time and recurring bills with the Bill Pay feature
Receive and review monthly bank statements with E-Statements
Easily transfer funds between your accounts
Deposit checks with just a few clicks
Send or request money from friends, colleagues or just about anyone with Popmoney®
Protect the cards in your wallet with Debit Card Controls
Set up alerts to notify you of low account balances, cleared checks and more
Instantly check account balances before heading out the door or while you're out and about
Transfer money quickly and easily across your accounts
Set up and receive account push alerts to take action on your smartphone
If you have any questions or want further information, watch this video about our mobile banking app!