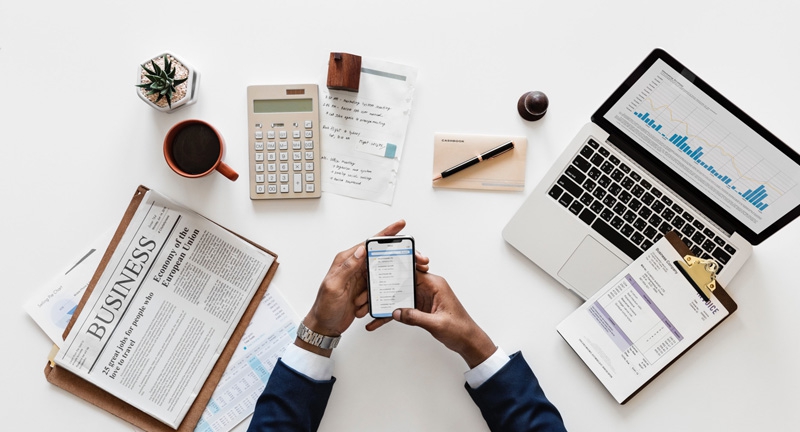 You might be starting out on a new business venture or it might just be time to adjust your banking expectations. Either way, if you haven't done some research, choosing the right bank account for your business can be, well, risky business. It's important to make sure your bank and your business account are optimized for your specific needs. Here are some things to keep in mind:
Find a bank that offers the services that are important to you and your business. Perhaps low minimum balances is vital, or digital banking services to increase efficiency. Or maybe it's access to a business banker that can give you best practice tips for managing your AP/AR process. Don't just settle for whatever the bank that you're familiar with, has. It's ok to have a different bank for your personal finances. Not all banks are created equal. Before you start looking at the different sign-up bonuses, have a clear idea in mind of what your expectations are exactly.
Have a set of questions you ask every bank, or at least that you can research and answer from a website. Consider small business banking fees, deposit options, withdrawal options, and transfer fees. Find out if there are mobile options or apps that clients can access directly. Here's a set of sample questions:
What are your minimum balance requirements for a business checking account?
What is your fee schedule?

Monthly Maintenance Fees
Overdraft Fees/Sweep Fees
Cost of Checks

What are the minimum and maximum transactions amounts/maximum transfers
How does the online banking system work?
When are my funds available if I use Merchant Source Capture or if I come into the bank to make a deposit?
How does the Cash Management program work, what is available to me as a business and what are the costs?
Consider the support you require. If you're new to the business finance world, you might want a bank that can provide a little more assistance. Find a bank with specialists that are there to help you run your accounts or who have ideas on how to expand your business.
If you're running a business, you'll need a bank. If you find the right bank you'll be able to create a team of people as invested in your success as you are.
Paula Capes

Relationship Banker Manager

320.223.6301