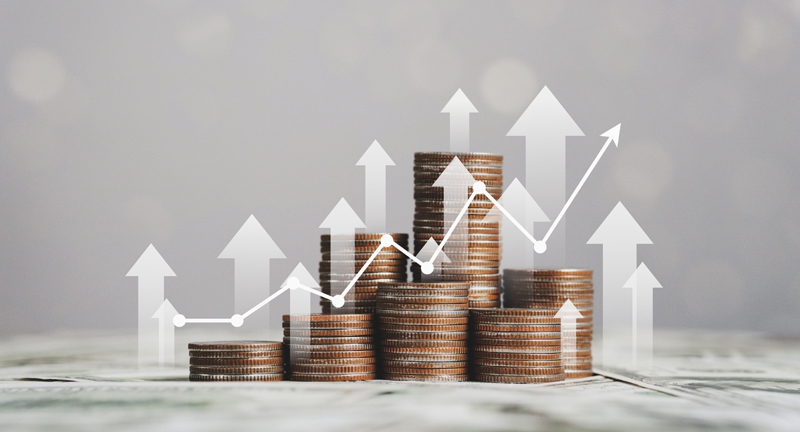 Savings rates are on the rise, it's a great time to develop a savings growth strategy.
We frequently discuss savings rates with our customers. Through most of the last decade savers were forced to settle for lower yields on deposits, stuck in a low-rate environment. Even those fortunate to lock in higher returns during the brief market up-ticks grew weary of the feast or famine situation. There is a simple diversification method to increase your savings returns over the long term. Remember the old saying "don't put all your eggs in one basket." A CD ladder is as simple as that.
A CD ladder allows savers to decrease their interest rate risk and balance their savings rate of return as the rate environment changes. This method can be particularly effective during periods of extreme rate volatility (hint-hint). It also provides the combined advantages of, generally, higher rates of return and regular funds availability. With this strategy, you'll cash in on funds more frequently, yet still obtaining some long-term benefits.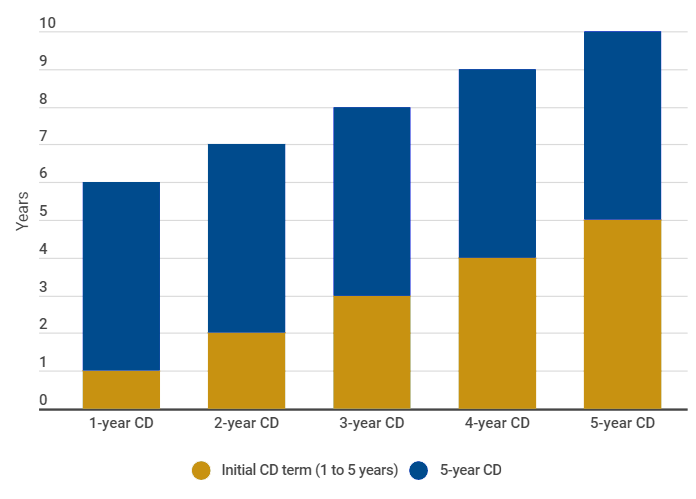 How to build a CD ladder
Let's say you want to build a five-year CD ladder with five rungs. If you have $5,000 to invest, then you would divide the funds into five CDs across 5 different terms:
$1000 into a 1yr CD at 2.25% APY.
$1000 into a 2yr CD at 2.50% APY.
$1000 into a 3yr CD at 2.65% APY.
$1000 into a 4yr CD at 2.85% APY.
$1000 into a 5yr CD at 3.15% APY.
NOTE: For illustration purposes only. Rates do not reflect current offer.
When the first CD matures, you can cash out or continue to build your ladder by reinvesting the funds into a new five-year CD with a higher yield. Then, when the two-year CD matures, use the proceeds from that account to open a new five-year CD. Continue the process each year for as long as you want to maintain the CD ladder.
Jump start your savings strategy with great CD rates at Falcon National Bank. Learn more here.