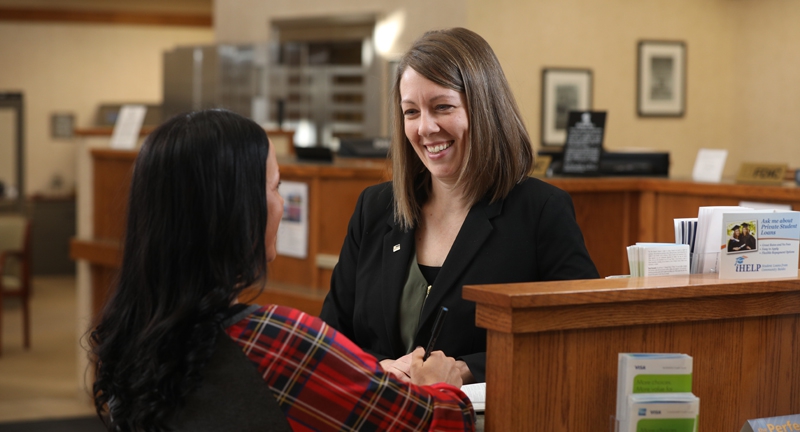 As we think about Halloween costumes and trick-or-treaters, Falcon National Bank is focusing on the "treats" that set community banks apart and keep customers coming back for more. Here are a few reasons we stand out in the community:
Personal Service
When you bank locally, you get a sense that you are a part of a family. We know you by name and can offer more personalization in the services we offer. Community banks traditionally have lower rates of turnover, which means you are more likely to see the same bankers and tellers each time you visit. Having that relationship to build throughout your financial journey is an added level that brings tremendous benefit.
Your money works to grow your local economy
Local banks understand the challenges many small businesses face as they are often a small business themselves. For this reason, they often go out of their way to help you find the very best solutions to see your business succeed. Local banks are often more invested in the community, as that very same community is where they work and live. Small businesses are the largest source of new jobs and depend on small, local banks like Falcon National Bank for financing.
Decisions are made locally
Key decisions are made by those who are connected to the community and often the customer themselves. They may live and work in the same town, share the same hobby as other local business owners or send their children to school with their customers' children. The type of relationship provides unique and valuable perspective and in turn the ability to better service the customer.
Positive community impact
Where you save and spend impacts your community. Local banks invest their time, talents and treasures to improving the communities we call home. Falcon National Bank encourages its employees to volunteer for local charities and non-profits. They also donate to and sponsor many local organizations to help better the communities they call home.
A deposit here is an investment here
Local banks like Falcon National Bank, turn deposits into loans for the growth of local businesses. We put your money to work to help the community thrive. Being a customer of a local bank means you are also making a positive impact.
If you're looking for a local, community-based bank to assist you with your financial needs, Falcon National Bank is here to "treat" you to dependable and personal service that soars above the rest. Stop by and visit us today!