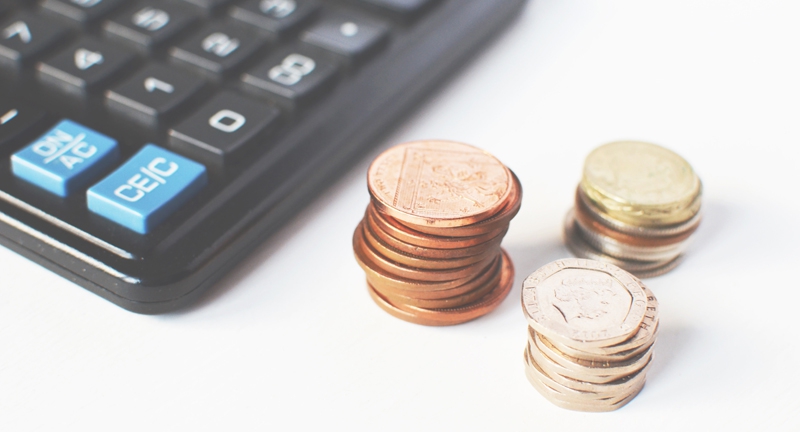 Holiday season is quickly approaching, which means that your pocketbook is going to feel strained these next couple of months. In fact, financial experts anticipate that holidays sales, purchases made between November 1 until December 31, will rise this year to more than $730 billion. This is nearly a $3 billion increase from the year before, according to the National Retail Federation. With a large percentage of your earnings being spent on family dinners and gifts for loved ones, it's important to stick to a budget to ensure that you don't fall into debt or miss paying any significant bills.
Establishing a gift budget
Similar to your monthly budget, you should also have budgeting in place for the holiday season. There are two common ways to establish a budget. First, you can set a spending cap which is the maximum amount you can spend on all the individuals on your gift list. In 2018, individuals estimated they would spend $885 on gifts for their loved ones, according to a Gallup poll. Or, you can spend the same amount on each individual. A way for you to save money on gifts is establishing gift exchanges. This limits the number of individuals you need to purchase for.
Regardless, it's important to check in and see how you're fairing numerous times throughout the holiday season. This will allow you to change your strategy or adapt it to fit the ideals you imagined for the holiday season.
Keep tabs on your spending
After establishing your holiday budget, it's essential to check in periodically to ensure that you're not splurging over your set limit. At Falcon National Bank, our customers can use mobile banking to check their balance on the go. Within the app our customers are even able to set up alerts and make sure that the essentials are paid for automatically. This interactive app will be a lifesaver when you're at the biggest holiday sale of the season and deciding whether you really need that new pair of shoes.
Be strategic
During the holiday season, a common pastime is browsing the local mall with friends and families for gifts. This is an easy way to purchase numerous unnecessary gifts simply for the thrill and living in the moment. It's more efficient and cost-friendly to plan what you are gifting your loved ones in advance. Also limit the number of times you head to the shopping mall during the holiday season so you can avoid the numerous holiday sales that will entice you to spend beyond your establish budget.
As always, the holidays are a time to give back and spend time with your loved ones. It doesn't have to be a financial nightmare or cause you a significant amount of stress. Utilize these easy tips to stay on track and make the most of your holiday season.
Rebecca Kempenich

VP of Marketing

320.223.6308