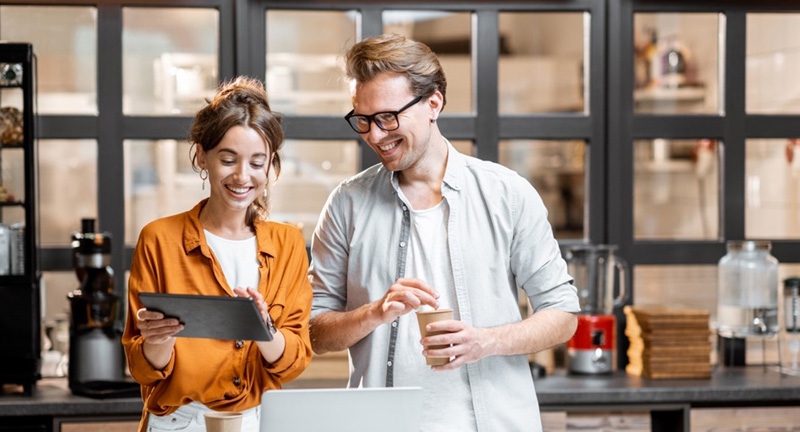 Small businesses thrive on working capital, and managing working capital successfully is vital to a business owner. When your business has low capital, it can cause problems like a lack of cash flow, obligations to suppliers and employees, and project-related expenses.
Dealing With a Change in Working Capital
Always having adequate working capital on hand is a difficult task. What can you do when your working capital is already low? We'll give you four tips from the experts at Falcon National Bank that can free you up and let you do more.
Consider a Loan
A loan takes time and planning but is arguably the most efficient method for restoring working capital. Loans offer a quick solution for businesses at the cost of interest over time. Companies that generate money from SBA loans stand to gain plenty. This new bulk of capital can allow you to expand your business, take on extra projects, or simply shore up your business's necessary supplies and equipment.
Cut Business Waste
Every business has waste, whether we like to admit it or not. One of the easiest ways to identify working capital is by checking your balance sheet. Are there things you can cut? Can you incorporate more sustainability into your model? Perhaps you can save money by changing a supplier? The possibilities here are endless and allow owners to get creative with how they can save. But as a warning, don't cut anything that will sacrifice the quality of your product or service.
Work with a Financial Expert
When businesses ask how to find working capital, they often fail to think of consulting a financial expert like an accountant. Because financial consulting comes with a cost, owners often rule out this method. Working with a financial expert, however, can make you a net profit.
Though you'll have to pay for the service, it may save you far more than the initial cost. If your business has complex financials, a financial expert may be the perfect option for working capital management.
Find New Revenue Sources
There may be an opportunity for your business to find new sources of revenue. Whether it be new investors or crowdfunding, many revenue streams are available. Take some time to consider what's right for your business. There are many complexities involved with bringing in a new stream of capital, so take your time and exercise caution before doing so.
If your business needs a premiere service for loans, financing, or banking, turn to the professionals at Falcon National Bank. Small businesses are our passion, and with our help, we can help you identify new ways to help your business thrive. Contact us now to see what we can do for you.