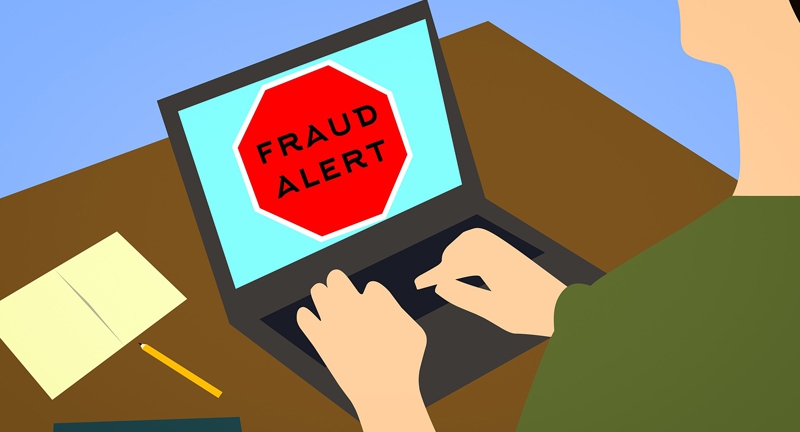 There is a lot of misinformation spreading around about coronavirus–from how it is spread to how our economy will be affected. Sadly, the age we live in supports getting this information out quickly and without resistance.
Worse than misinformation about the virus, new financial frauds and scams have surfaced as well. Read on to discover some of the more popular fraud schemes to prepare yourself and your loved ones.
PPP Email Scams
If you're not familiar, the PPP (Paycheck Protection Plan) is a relief plan that helps businesses meet their payroll. The most common ploy surrounding the PPP is an email phishing scam where an email seemingly from the "U.S. Small Business Association" asks recipients to give or update their personal information to receive their PPP payments.
Remember, PPP loans are distributed through financial institutions (like Falcon National Bank) that would never ask you to give out personal information through a third-party site, over the phone, or via email. There's an easy way to test this; call your bank. Do they have everything they need? Then you can ignore the "problem".
In-Demand or 'Miracle Cure' Coronavirus Products
Some scammers are taking advantage of in-demand products. Fake COVID-19 cures and products are popping up all over. Even fake testing sites are appearing– like this one, who promised visitors if they paid $240 or gave them a Medicare/Medicaid card and a social security card that they could get a Coronavirus test via a drive-through.
As you are looking for products to keep yourself, your family, and your business safe, watch for these warning signs:
The product is touted as a "quick, sure-fire fix"
Ads or emails that include testimonials from "doctors" or "real people" about the amazing results they've seen from the product
Pitches that include terms like "ancient remedy," "natural cure," "new discovery" or "scientific breakthrough"
Hints at government or health care industry conspiracies to prevent people from getting "these miracle products"
The product comes with a "no risk" money-back guarantee
If you aren't sure if a product or service is legitimate, do a little research from reputable sources (like the CDC) before giving them your money.
Phone Scams and Robocallers
Robocalls and phone scams seem to be around all the time. The topics they falsely pitch like disaster relief or charities ebb and flow like any other trend, but your phone (business or personal) seems to ring regardless.
Coronavirus scammers have been using the ploy of raising money for charities or offering free at-home coronavirus test kits (hint: these don't exist) for a donation or bit of your personal information. Some businesses even get contacted saying their online information is incorrect on sites like Google My Business, and that you must give them the "correct" information.
In 99.9% of cases, an institution that genuinely needs or stores your information will not ask for it over the phone. If you ever question the legitimacy of a call, ask the caller to call you back at a later time (scammers will rarely do this) or hang up and call that office/financial institution directly.
Remember, if your phone number is on the National Do Not Call Registry and a telemarketer gets though, they are likely doing something illegal. Hang up on these callers. Asking to remove your number from the list won't help. On the contrary, it tells these scammers that your number is active and can result in more unwanted phone calls.
A crisis can bring out the best in people as we band together to help one another. Unfortunately, it also brings out the worst in scammers. If you are concerned that you were contacted by or gave your information to someone you shouldn't have, contact Falcon National Bank. We can help you protect your assets.