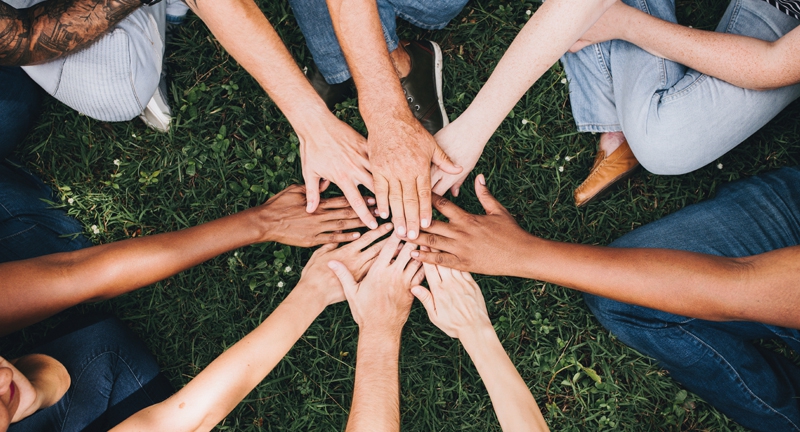 I think we can all agree it was a long winter. The beautiful weather outside can make it a challenge to keep employees focused on the job inside the office. Summer can be the toughest time to keep productivity high. While having fun is not always something we associate with work, our work can and should be enjoyable. Summer team building is a great way to boost morale and productivity. Here are a few easy ideas to brighten up the office and your work days while getting the whole team involved:
Company Picnic or Grill Out
A long week of taking care of business should be rewarded. Schedule a few sunny Fridays to have a company picnic or grill out. Ask your team members to bring their favorite dish to share.
Bring the Outside In
Encourage people to bring cut flowers from their gardens for everyone to enjoy. Fresh flowers can be a great and easy way to brighten a co-worker's day.
Company Outing
Schedule a company trip to a local baseball game, a theme park, concert or other community event. This is a great way for employees to get to know each other away from the office. The planning and looking forward to an event like this can be as much fun as the activity itself.
Volunteer Projects
Plan a volunteer project during the work week. Highway or park clean up, give blood, paint an elderly person's house or clean up their yard, whatever it is make it fun and all who volunteer get to share a special pizza lunch or casual day.
Lunchtime Walks
Encourage your team to take a walk around the block and enjoy the fresh warm air after lunch. It will give them a chance to clear their mind, chat with colleagues and get some exercise – all while enjoying a sunny summer day.
Summer Incentives
Form office teams and have them work together towards a goal. Make it a friendly competition to win tickets to sporting events, concerts, fairs, etc.
Game Time
Collect interesting facts about employees or your business. Make a game where employees need to answer trivia questions by talking to one another. What a great way to get people interacting and learning more about each other.
Work from the Beach
Ok, beach meaning home. Allowing employees to work from home (when possible) can greatly improve that office haze. Answering emails, working on projects or creating reports seem so much less like work if you can do it from the comfort of your deck, backyard or porch.
The above are just a few ideas that can bring some summer fun to the office, surely you can come up with many more. Remember though, while it is important to have some fun at work to boost morale, be sure to stay focused on your company's goals too. This summer, we hope you can find some ways to let the sun shine into your office and have a chance to watch employee morale and productivity soar.