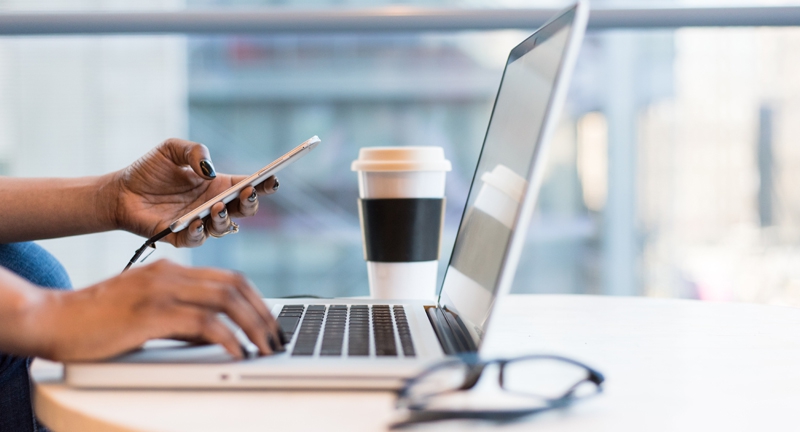 We take pride in the services that we offer our customers, especially our small business customers. Did you know that we can help businesses complete many of their basic and important functions online? Our online services are much more extensive than just checking on account balances and transferring funds!
Hi-Tech Banking, Hi-Touch Service
Our online banking suite offers solutions to help your business access finances, manage your accounts, and conduct your business from anywhere at any time! Of course, we can cover the basics, like online banking and bill pay, but we also have many extended features available.
Next-Level Online Banking
Our online banking services make transferring funds, paying bills, setting up alerts, and staying on top of your business finances easier than ever. Going online gives you 24/7 unlimited access to your accounts and will save you time and effort. Features include:
Real-time view of your account balances
Transfers across Falcon National Bank accounts
Available alerts for low balances, cleared checks, and many more options
Pay bills, view checks, and review transaction details
Integrate with your financial software platform and auto load transactions
Utilize our Cash Management, and Merchant Source Capture tools
Mobile online banking also gives you hands-on control over your debit card. Set up a variety of purchase parameters for your employees too, such as where purchases can be made or the amount that can be spent. You can even limit use to a specific region. Should something look suspicious or unclear, block or unblock your card quickly at the push of a button.
Manage Your Bills, Payments, Deposits, and More!
Managing payments, deposits, payroll, and bills is tough enough on top of managing the rest of your business. Spend less time worrying about your business' finances and more time focusing on growth with an efficient payment process. Our ACH (Automated Clearing House) Cash Management* makes it easy to make and receive payments. Handle routine payments with a couple of clicks using our convenient online tools:
Pay employee paychecks via direct deposit
Instantly pay dividends to investors
Electronically pay vendors
Collect fees, dues, donations, and other payments
Same-day ACH feature allows you to move money even faster
Deposit Business Checks at Your Leisure
At Falcon, we offer our business clients the option to quickly scan and electronically deposit your business-related checks into your business account with our Merchant Source Capture service.* Using a computer and a check scanner with high-speed internet, making business deposits are simpler than ever.
Make your funds available faster
Make deposits anytime from anywhere
Consolidate funds
Cut courier fees
Reduce trips to the bank
Limit your risk of check fraud
Business-Friendly Resources Galore!
Even more than managing your money and setting your payments, we have plenty of additional resources you won't find at your average bank. Our Switch Kit makes switching to Falcon an easy transition. Financial calculators help you make plans and better understand your business's future. You can even reorder business checks!
Get your business running smoothly. Our online banking tools offer improved cash flow and happier employees and customers. Contact Falcon National Bank to learn more.
*Fees may apply, contact your banker for more information.