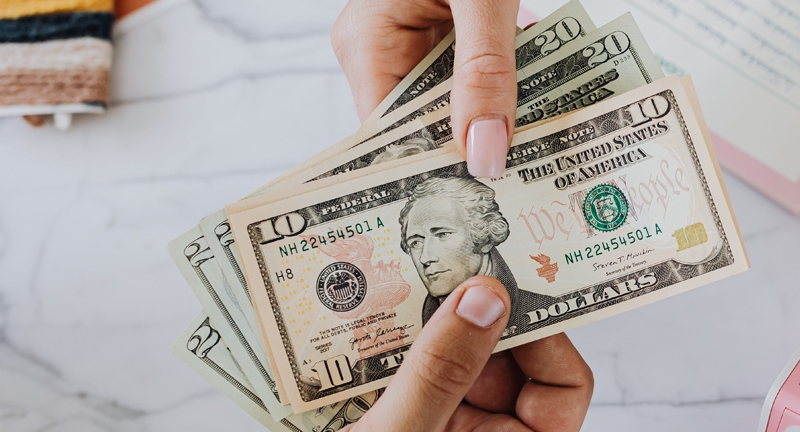 When you are younger and need some spare money to fix your car or pay an unexpected bill, you might borrow money from your family or get a part-time job. When a new business needs start-up capital to get on their feet, the options are much more deliberate and thoughtful.
There are two main options when earning capital to start a business: taking out a business loan from a financial institution or partnering with an investor. Of course, there are benefits and drawbacks to each option.
Borrowing from a Financial Institution
When considering a small business loan, banks need to see that the business idea offers an ability to repay the loan and evidence that your business plan is viable. There are a few key areas that your financial institution may examine:
Cash Flow: A stable business loan will have a steady, predictable income. Do you have enough income to support your business as well as living expenses and grow your business at the same time?
Collateral and Assets: Besides looking at your ability to repay lenders, a bank might also look for a secondary source for loan repayment. This might be a home or property, equipment, or other valuable assets.
Experience: Do you have the business or industry experience to become successful in your field, or are you jumping from one industry to another?
Projections: Most importantly of all, a financial institution wants to see your business plan. You must have realistic sales and revenue predictions. How much longer or how much more effort will your business take?
The Benefits of a Bank Loan
Repayment. Once the loan amount is repaid (with interest) you are free of your agreement with the lender. You will also know the exact amount you will need to pay through the course of the loan.
Business Ownership. You get to keep the same ownership over your business as when you started the loan.
Specialized Funding. If you run a small business, you can potentially qualify for an SBA loan with even lower costs.
The Drawbacks of a Bank Loan
May be Difficult to Get. If you are starting a new business without much credit or revenue to show, it may be tough to get a lenders support.
Restrictive. Many small business loans are granted for very specific purposes.
Your Personal Credit. You could be denied a business loan based on your personal credit–even if your business is successful.
Collateral. Security in the form of business or personal assets may be required. If you default on payments, that means foreclosure on those assets.
Borrowing from an Investor
An investor is a person (or sometimes organization) who offers funds for your business in exchange for a share of the company. Investors hope to eventually get a return on their money, so they look at a new business in many different ways than a bank will. If you are looking to gain an investor in your business, you will be giving up a slice of your company's value in exchange for funding. A few of the business features that investors examine include:
The Pitch: Investors want to see your big idea, your passion, and your commitment instead of turning straight to your financial projections. Investors want to know that you have the drive and wherewithal to start a business and become profitable.
Potential for Growth: The main goal of an investment is to gain a significant return once the business is up and running. Ideally, an investor wants to partner with a startup that has the potential to be a profitable, publicly traded company.
Equity: Investors do not charge interest on the loan they give to a company. Their investment is a stake in the business' equity or ownership. The hope is that their influx of capital into the company will help the business grow and scale quickly - therefore seeing a return on their investment.
The Benefits of Partnering with Investors
Additional funding. Often, if your business needs more funding to succeed, it is in the best interest of an investor to provide more funding instead of risking losing their investment.
Guidance. A successful investor will usually come equipped with industry knowledge that could benefit your company and help it grow.
More Flexibility. Businesses will not have a strict business age or revenue criteria.
The Drawbacks of Partnering with Investors
Ownership. After you pay a loan off, your relationship with a bank is over. This is not the case with investors. They remain a partial owner in the company.
Ongoing Relationships. Should your investor decide that they do not like a business decision you make, they can pull out of their deal.
Splitting Funds. If you decide to sell your business, your investors will receive a payout based on their equity percentage. Also, if your deal with your investors includes dividends, a percentage of your profits will be given to your investors indefinitely.
Which Option is Best for Your Business?
Deciding to pursue a partnership with a financial institution or an investor will depend on many factors. Your business goals, financial status, business experience, and more may need consideration. Not sure which route to take? Talk to the experts at Falcon National Bank.