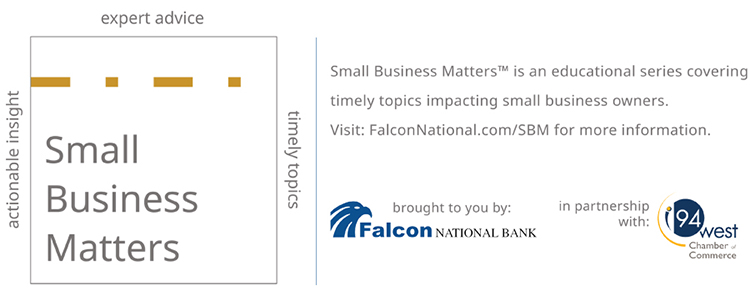 Small Business Matters™

Breakfast Information Session




- Unemployment Tax Law Changes on the Horizon -
Many small businesses are just learning of the unemployment insurance tax hike proposed. This will be a significant financial burden. Conservatively, it looks like most businesses are facing a combined federal/state UI tax increase of 15-20% for 2022. Furthermore, if the debt is not paid off in 2022, UI taxes will continue to rise in subsequent years.
Find out more about the proposed changes, what is at risk and how you can protect your interests.
Thursday, January 20, 2022
7:30 AM - 9:00 AM
Rush Creek Golf Club
7801 County Road 101
Maple Grove, MN 55311
7:30 AM - 8:00 AM: Registration
8:00 AM - 9:00 AM - Presentation/Q&A
Presenters:
Rep. Kristin Robbins
MN Chamber Director of Workforce:
Lauryn Schothorst

______________________________
RSVP today!