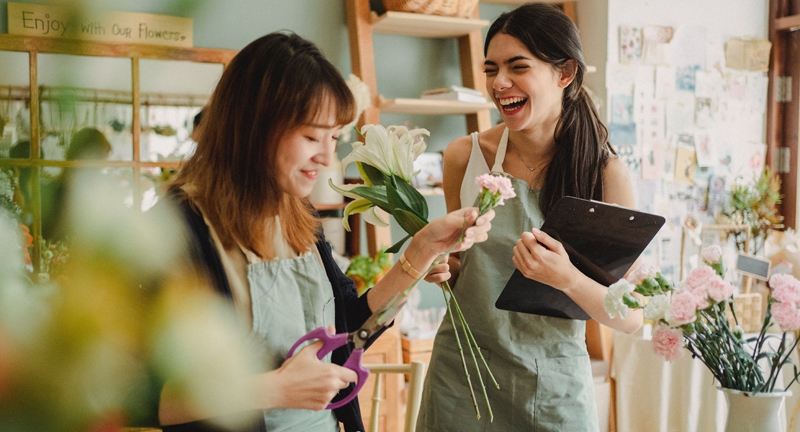 At Falcon National Bank, we are well-known for our commitment to small businesses. It's a distinction we take a lot of pride in–supporting the businesses in our community isn't just good for our business, it's a passion we hold dear.
Too often, businesses aren't treated like valued customers by their bank. Big banks see business relationships as transactions, gathering bundles of paperwork and sending them off to faceless departments. Our business banking team provides comprehensive services to help move businesses forward. All you need to do is browse the variety of personalized services we offer our customers to understand why small businesses love banking with Falcon.
Commercial Lending with Personalized Service
Based in Central Minnesota, Falcon National Bank serves various business types of all sizes and specialties–small and large, new and established. We lend our expertise to benefit local businesses as well as our communities as a whole.
Some of the services and banking features we offer aren't found in partnerships with bigger banks. For example, our ability to be nimble in our decisioning and flexible in our financing is something the larger banks cannot provide. Actually, there are many ways we help a business meet its goals:
Understanding and identifying your financing needs: Because of our expertise with local companies, we have a unique perspective on the needs of area small businesses
A variety of business solutions: We can assist your company with acquisitions, expansion, construction, refinancing, operations, and much more
Advice and financial support: We offer guidance to start a new business that is based on your unique business needs
Online banking services: Our online features and services support business accounts of all sizes
Business credit cards and lines of credit: We believe your funds should be easy to access, maintain, and track–anytime and from anywhere!
At Falcon National Bank, our commitment to our community starts with dedication. We know that if our customers believe in us and receive a consistent quality of service, they will keep coming back as they grow. To learn more about the features and benefits of banking with Falcon National Bank, visit our website.