Wider Wingspan.
Greater Services.
The things you love about your bank are about to get even better. Eagle Community Bank is becoming Falcon National Bank. With a wider wingspan and greater services, we're bringing you the very best in community banking.
Your Bank, Your Community,

Growing Together.
Stronger together; this merger provides incredible benefits to you, our valued customers. More convenient locations, expanded products and services and greater efficiencies across all branches. That means more time, money and resources devoted to bringing you a truly exceptional banking experience. It also means all Falcon National Bank customers in whatever branch you call home can take advantage of:
An enhanced, more intuitive online banking and bill pay experience
Easy access to your account information on your mobile device, including mobile check capture and deposit services
Premium product offerings, such as person-to-person money transfers, mobile deposits, and debit card controls
Preferred SBA lending status and business equipment leasing solutions
Greater commercial, mortgage, and consumer lending capacity to better serve your banking needs
Six convenient locations (Maple Grove, Ham Lake, Isanti, St. Cloud, Foley, and Richmond)
It's a new era in community banking and we think you'll love the difference!
Read this message from Jason Erdman, CEO of Eagle Community Bank

Customer


Resource Center
Providing you the information you need to know every step of the way. Check back often for important updates.
Important Dates
Customer To-Do List
FAQs
Privacy Policy and Disclosures
Have Questions?

We're Here to Help!
During this transition we are committed to providing you the information you need to know every step of the way. Please check this site often for updates. You can also reach out to one of us personally.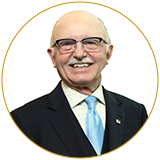 John Herges
Falcon National Bank
CEO
[email protected]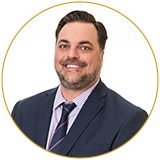 Jason Erdman
Eagle Community Bank
CEO
[email protected]

Without question, the communities we call home are at the core of everything we do. With this consolidation comes additional resources we can use to serve our communities. It is our mission to invest as much as we can into our communities, because they invest so much in us.