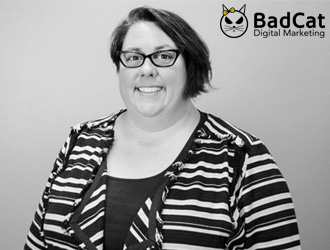 What our customers are saying:
I'm Michelle Henderson, I own BadCat Digital. I've been with Falcon National Bank for 3 years. I have all of my business and personal accounts with Falcon, as well as business credit lines with Falcon.

We've been growing very, very quickly at BadCat Digital and sometimes you grow a little too fast for your cash to catch up. Falcon has been absolutely instrumental in helping us achieve our goals and grow as fast as we need to keep up with demand. Our experience has been absolutely amazing. We love the service that we receive from everybody in the Business Loan department. I love the personal banking service that I receive. I actually really love going to the bank.
- Michelle Henderson
In her own words, listen now: